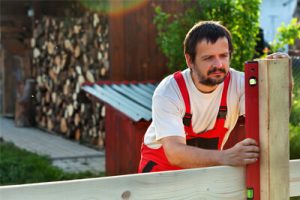 A quality fence is more than just an attractive perimeter for your property, it's your sanctuary, the finishing touch of your aesthetic desire, the means to effectively keep your pets and children on your property. The right fence can be as integral to your property as any other piece and looking for the right fencing contractors to provide you with the installation and repair services you need can make all the difference. When turning to the expertise at Concord Fence Installation & Repair for your needs, you can depend on quality services that can handle any fence material type and any repair need on any property. We provide you with the most experience and capability when it comes to fulfilling your needs.
We believe in the importance of your fence to your property and ensure that you get the access you need to the most reliable professionals in the Concord area. From security fences for your business property to a beautiful wood fence for your home, making the choice to rely on the capability of Concord Fence Installation & Repair will ensure that you get results you can depend on for many years to come. From new fence installation to providing repairs that return the integrity of your current fence, simply picking up the phone and reaching out to your local area fencing contractors will provide you with results that last. Bring the best to your property with the most affordable pricing in the city through our experts.
Top Fencing Contractors We Recommend
For top-notch iron fencing, we recommend Castle Rock Iron Fencing in Colorado.