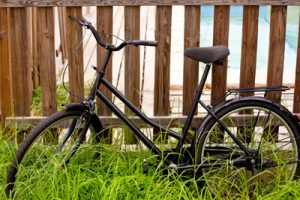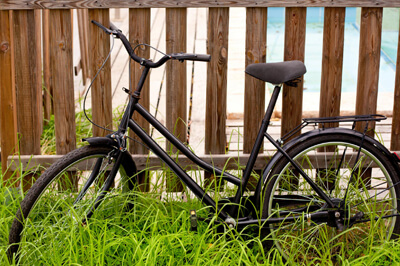 From cattle ranches to your grandma's picket fence, wood has been a material of choice for fencing options across the country since we first started building fences. When looking for experienced professionals who have made a career off of bringing quality installations and repairs to wood fences across the Concord area, choosing Concord Fence Installation and Repair will provide you with the results you're looking for. Our experts have the skills and experience needed to ensure that you get the best installation in the city.
Classic Style
Woodgrain brings a natural charm to your fencing that's hard to replicate with other materials. The choice in this particular option for your fence installation will provide you with a level of aesthetic that hundreds of homes across the city enjoy, yet none of which is an exact duplicate of another. The variety in wood type, style of fence and design of your options can ensure that you have a fence that is unique to your property and fulfills your needs. Whether you need a privacy fence, standard picket fence or otherwise, you can depend on our professionals to bring quality.
Naturally Durable
Another benefit to choosing wood as your fencing material is the overall strength that this material brings to your property as well as the ease of repairs when necessary. Not only is this an affordable material choice but also ensures that when you do find yourself in need of repairs, that they can be carried out quickly and easily without having to worry about the overall cost. When bringing in the professionals at Concord Fence Installation and Repair for your needs, you have the access required to skilled Concord fence contractors ready to provide you with the perfect results.
Design Choices
Whether looking for a split rail fence, lattice work or a top rail finish, you have options available to you when it comes to personalizing your wood fence. With the ease that this material provides when it comes to creating a unique design, combined with the capability of our professionals, you have a wealth of options available to you when it comes to the design of your finished product. When you're looking for a fence that provides you with a style all your own, making the call to Concord Fence Installation and Repair for your wood fence will provide options.
Finishing Options
Not only is wood a naturally beautiful material to choose for your fencing needs, it also provides you with a wealth of capabilities when it comes to finishing options. Whether bringing you a stain finish, waterproofing, painting or otherwise, you can be sure that our services aren't complete until your fence is exactly as you want it to be. For the perfect fence for your property needs, making the call to the experienced professionals that Concord Fence Installation and Repair provides will ensure that you get a finished product that will highlight the appeal of your property while providing long-term reliability.