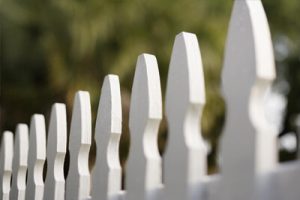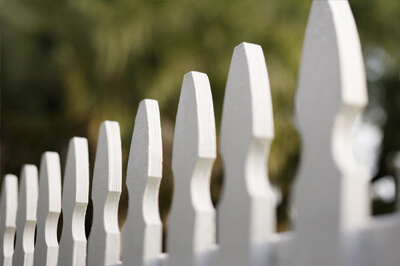 A material option that has been growing in popularity over the last few years is that of vinyl. This affordable, durable and attractive material has been providing an option for properties across the Concord area to take advantage of and the experts at Concord Fence Installation and Repair bring you the range of service options you need to maximise the benefit of this option. When looking for an alternative fencing material that provides you with plenty to like, vinyl can be your answer.
Color & Style Choices
A major benefit to the choice of vinyl fencing is the myriad of ways in which the material can be manipulated, colored and shaped in the manufacturing process. This provides you with untold possibility when it comes to the overall color and style choices delivered to your Concord property and Concord Fence Installation and Repair provides you with a plethora. With ease of maintenance, reliable strength and the means to fit your design choices whatever they may be, looking into vinyl fencing as your material choice for your installation can provide you with a plethora of benefits.
Vinyl Fence Installation
Looking to Concord Fence Installation and Repair for your installation needs will provide you with he expertise of professionals that have been in the fencing industry for many years and have worked with this material type substantially over that time. Whatever the design of the fence you're looking to install, making the call to our professionals will bring you the reliability you need coupled with the low prices we're known for in the Concord area. When style, design and the quality of your residential or commercial fence installation matters, the experts at Concord Fence Installation and Repair have your needs covered.
Vinyl Fence Repair
Bringing repairs to a vinyl fence installation requires a deep knowledge of the product and the access to additional materials required to deliver quality results. Concord Fence Installation and Repair has been in the fence building and repair industry for a long time and during those years of service have amassed both the expertise required and the channels to manufacturers needed to be able to provide quick and reliable results to your vinyl fence repair needs. When you need a fast, affordable and dependable repair for your vinyl fence, you can always count on Concord Fence Installation and Repair.
Lasting Perimeter
Vinyl is a material choice that provides you with a wealth of benefits. When looking for a material that has the capability to bring you a lifetime of use, this can be the right choice for you. With a maintenance routine that simply consists of soapy water and some elbow grease, along with the simple means of obtaining required repairs, making the most out of this particular material can be simple. Each of the fence installations that Concord Fence Installation and Repair brings to the city are designed to last and when working with a material as reliable as vinyl, your options are always open.