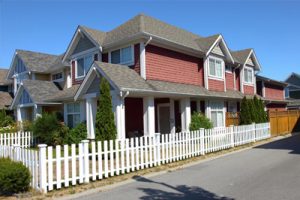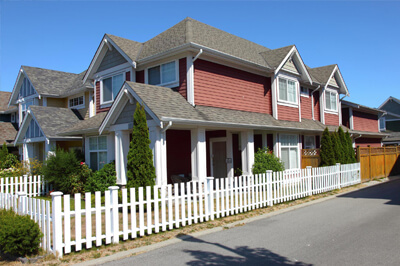 Concord Fence Installation and Repair has been bringing quality residential fence services to the city for many years and have established our company as the choice to make when quality is priority. Whether you're looking for a split rail fence installation or repairs brought to a wood fence, you can count on the expertise and experience of our professionals to provide you with results that will look great and provide you with reliability for years to come on your Concord area property.
Fence Installation
From metal to wood, vinyl, privacy, ornamental and more, the range of fencing choices that we bring to the Concord area when it comes to both installation and repair is as vast as the options on the market today. We bring you an attentive and reliable fence installation service that will provide you with the options you need, delivering quality based on years of experience in the industry. Whatever the material types you're looking for, the purpose of the fence or the property it's going upon, you can count on our experts to provide the best results in the business.
Fence Repairs
Installation is only half of the services we bring to the Concord area. We are also your source for quality repairs no matter the issue you're facing. From material breakage to gates coming off their moorings, you can count on our experts to bring you the range of services needed to bring your fence back to its former state. We provide our repairs invisibly, ensuring that the aesthetic of your fence is always at the forefront of our minds while also keeping the strength and reliability of your fence in mind. The repairs that our experts bring provide strength, beauty and longevity for your property.
Gate Services
We not only bring you the services you need for your fence but also provide you with a full range of gate services in order to ensure that the entirety of your installation is complete and dependable. Whether you're looking to have a new gate installed or to bring repairs to your current application, you can count on the range of experience and expertise that Concord Fence Installation and Repair brings to your property. We ensure that you have an entire fence installed that you can rely on to deliver the practical additions you need to your yard.
Finishing Touches
With any of the installations we provide, we ensure that you have the capability to get that final touch needed to perfect the look or capability of your fence. Whether you're looking for quality staining or rust treatment, ornate gate installation or otherwise, making the choice to obtain your installation from the Concord fence contractors of choice will bring you the best fence for your investment. We are here to provide you with a service steeped in experience and a genuine care in bringing you the best final product for your needs and to have you enjoying your fence the moment our services are complete.